Sleep Solutions Carbon-Infused Waterproof Mattress Protector, King, White
Carbon-Infused Cotton with or without Waterproof Mattress Protector, King, White protect your mattress from unwanted spills, our anti-static mattress topper fits 9-18" mattress well and is easy to clean, machine washable and tumble dry.
Anti Static function has a positive effect on the aging process and allow deep and rest sleep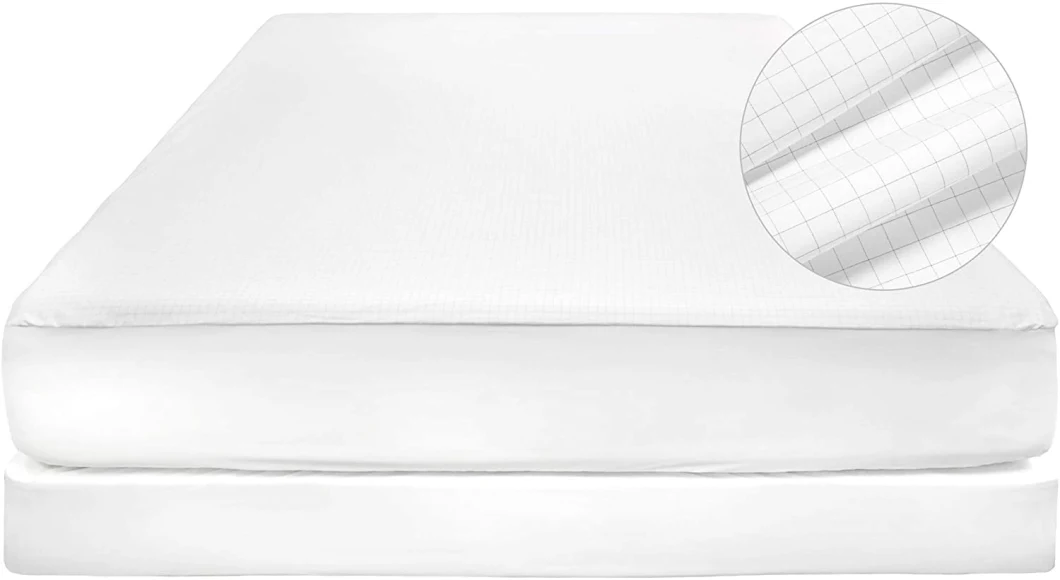 Our Company
ROSA HOMEis a manufacturing and trading company specialized in home textile products.
Working closely with our associated downstream suppliers, we provide high quality fashion adult/kids/teen bedding products and accessories, table linens, kitchen textiles home decors etc, with main focuses on:
Quilts/comforters, bedspreads, coverlets, mattress protectors, quilt covers, Laundry bag and kinds of storage bins.

With over 23years extensive expertise in material sourcing and manufacturing, we can assist our customers to find the best suitable materials and manufacturing ways to achieve the best product quality at the lowest possible costs. Our wide choices of materials, techniques in fabric processing, sewing workmanship and embellishment, ensures the success of building up a well coordinated product collection by staying with fashion and quality.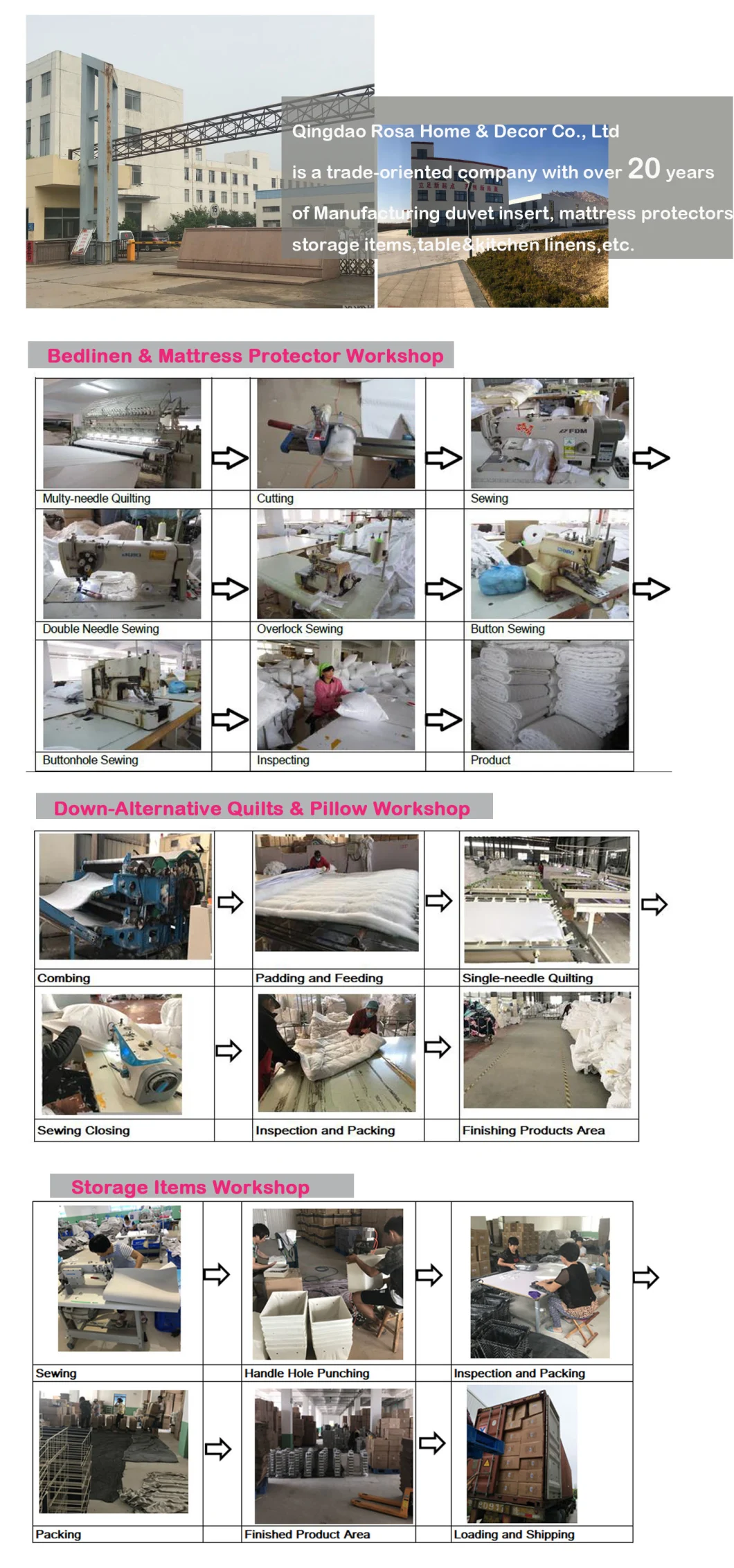 Rosa Home Main Products






Certifications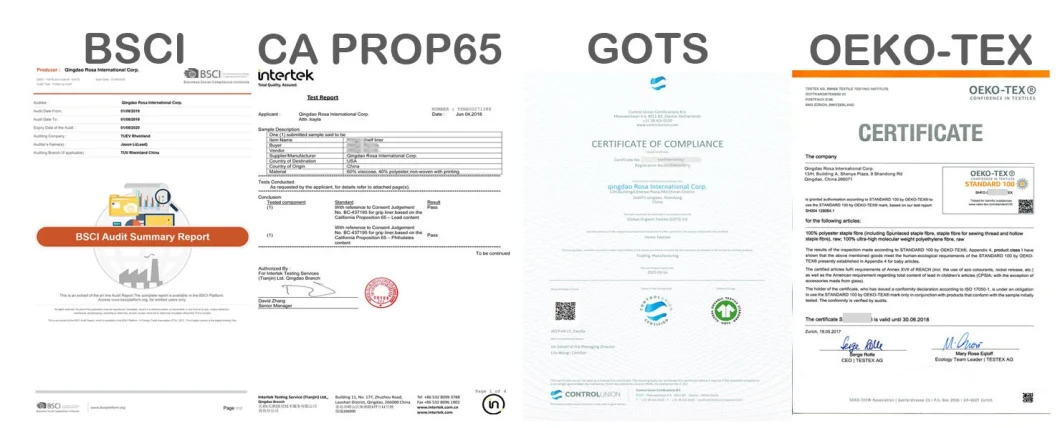 Quick Reaching